No data
SPM-2 roller leveling unit
---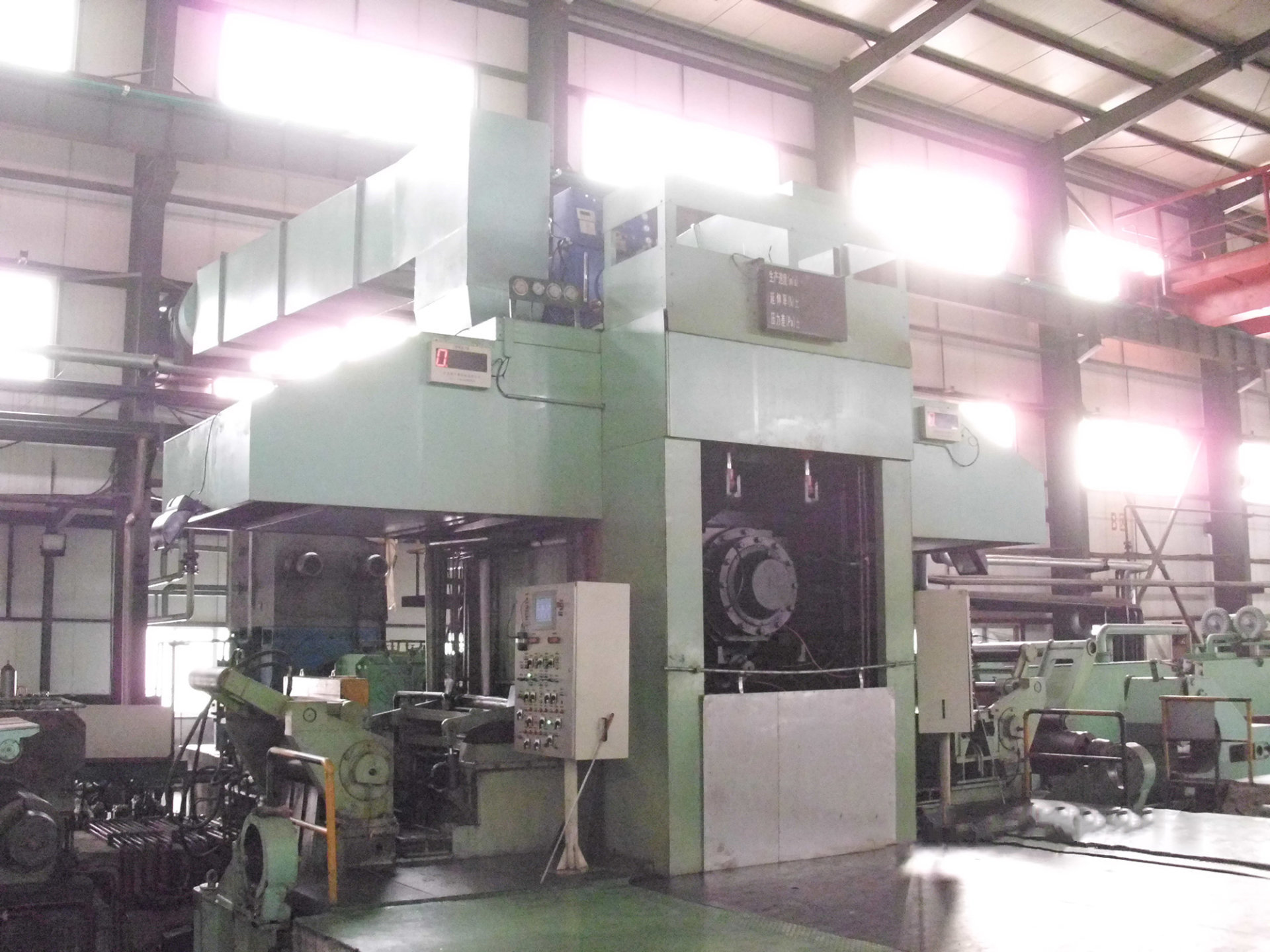 Main technical parameters
Strip steel material
Cold rolled stainless steel annealed sheets (200, 300, 400 series)
strip width

600~1250mm

Thickness of strip steel

0.3~2.0mm

Steel coil inner/outer diameter

Ø 610mm/ Ø 800~2100mm

Steel coil weight

Max.25T

Elongation rate
0.1~2.0, control accuracy ± 1.0%
Unit output
Maximum 150000 tons/year
Features of the Unit
Adopting a large diameter two roll leveling design, equipped with hydraulic APC constant pressure control system, roll protection device, online polishing of rolls, and automatic adjustment device for rolling line. Anti wrinkle rolls and anti vibration rolls are installed in front of and behind the machine. Computer online control can achieve leveling processes such as constant elongation, constant rolling force, constant roll gap, and constant tension.
MESSAGE
*Note: Please make sure to fill in the information accurately and maintain smooth communication. We will contact you as soon as possible