No data
HAPL hot coil/CAPL cold coil continuous annealing pickling line
---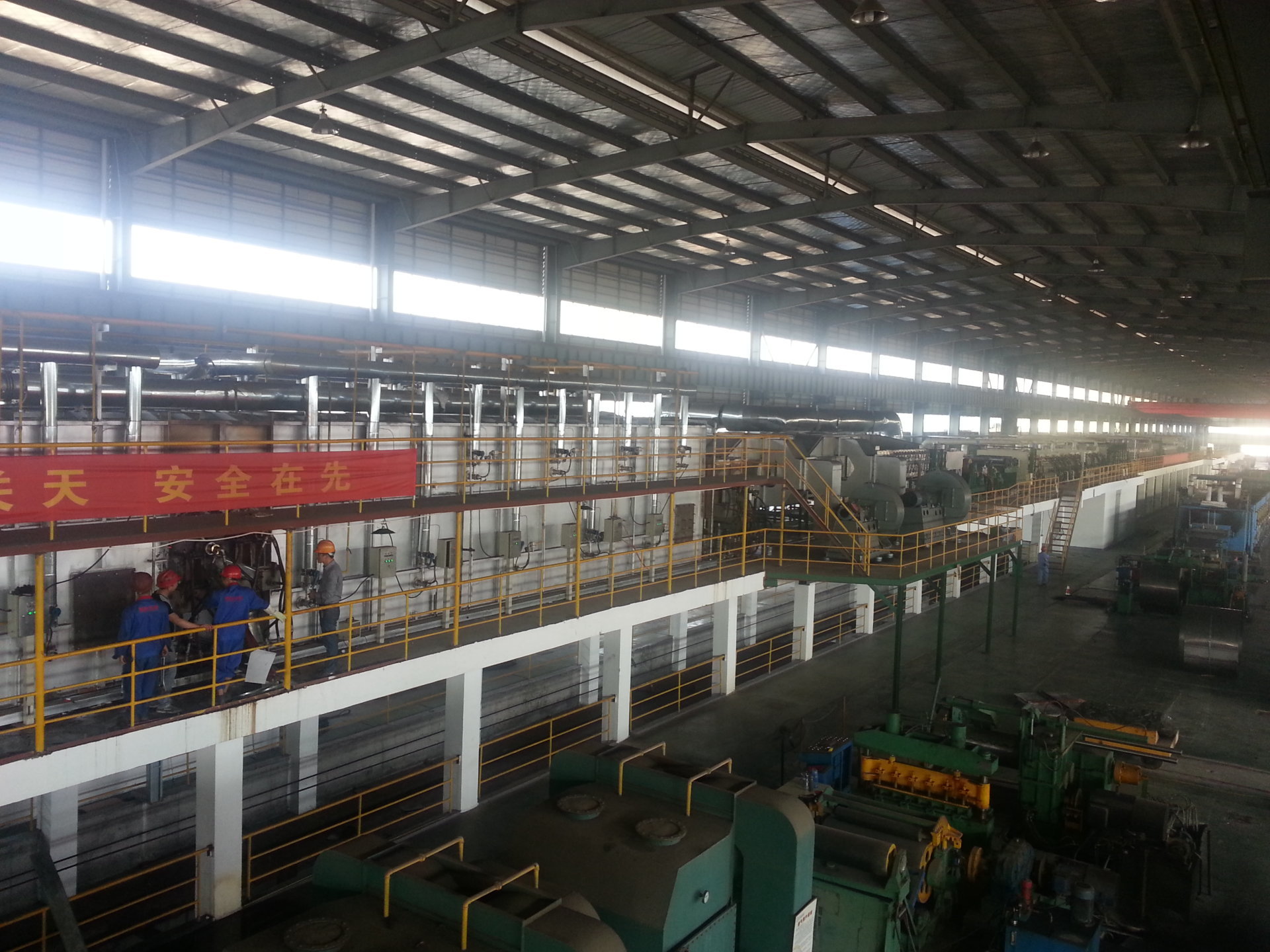 Main technical parameters

HAPL

CAPL

Strip steel material
Hot rolled stainless steel (200, 300, 400 series)
Cold rolled stainless steel (200, 300, 400 series)
strip width

600~1350mm

Thickness of strip steel

1.8~6.0mm

0.2~2.0mm

Steel coil inner/outer diameter

Ø 610mm/ Ø 800~2100mm

Steel coil weight

Max.28T

TV value

100

40

Annual processing capacity
350000 tons/year
150000 tons/year
control system
The rectifier unit DC bus is used for power supply, and the AC transmission system is controlled by SIEMENS company's fully digital inverter speed control system.
Operation mode
Continuous annealing and pickling
Features of the Unit
Modern broadband stainless steel production involves continuous operation of annealing and pickling on the same unit, known as the continuous annealing and pickling unit. This can greatly increase production, reduce production costs, improve competitiveness, and improve product quality, while also reducing the impact of the production process on the environment.
MESSAGE
*Note: Please make sure to fill in the information accurately and maintain smooth communication. We will contact you as soon as possible