No data
Meltblown
---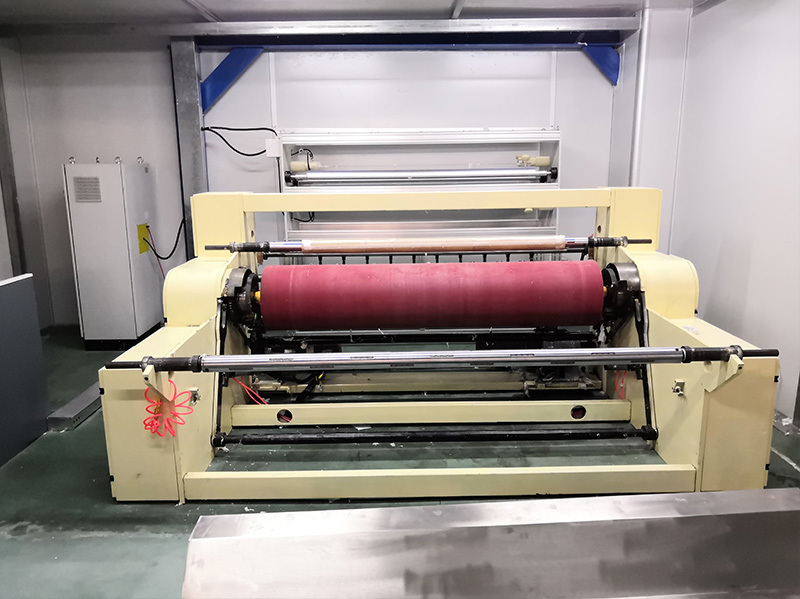 Melt blown non-woven fabric, known as the "heart" of medical Surgical mask and N95 mask in the industry, is the filter layer in the middle of the mask. It has good filtration, shielding, heat insulation and oil absorption, and is an important raw material for mask production.
Our company focused on the textile and chemical fiber industry earlier. The process and automation came from the Synthetic fiber research institute in Shanghai. We have rich experience in mechanical design, electrical instrumentation, HVAC and other disciplines. Our company possesses the core technology of textile and chemical fiber equipment, and is familiar with the production process. From filament and staple fibers to various types of non-woven fabric production, from old system transformation to new production line design, we can provide mature and high-quality complete sets of production equipment. The company can provide users with a one-stop turnkey project general contracting service of "scheme design manufacturing installation commissioning service", and can also customize the manufacturing of textile equipment according to the different needs of customers' products.
In the face of epidemic demand and the shortage of domestic melt blown production lines, the company gives full play to its advantages in textile equipment manufacturing technology, strives to shorten the equipment manufacturing cycle, meet advanced and reliable technical requirements, and ensure the progressiveness and excellent product quality of the melt blown non-woven fabric production line designed and manufactured by our company.

Introduction to the technology of melt blown non-woven fabric production line:

<1> Principle of Melt Spray Process
Melt blown nonwovens are nonwovens made by using high-speed hot air to draw the thin flow of polymer melt extruded by die head spinning, thus forming Microfiber and agglomerating on the condensate screen or roller, and relying on self adhesion.

<2> Main purpose
Melt blown non-woven fabric has the advantages of good uniformity, high filtration efficiency, and strong barrier ability, mainly used in medical materials, filtration materials, clothing materials, and battery separator materials.

<3> Process flow of melt blown non-woven fabric production line
<4> Technical parameters of melt blown non-woven fabric production line
Technical parameters of melt blown non-woven fabric production line
※The following data is for reference only. The specific content shall be subject to the purchase contract
Model No

OD-. SM
S1600

OD-. SM
S2400

OD-. SM
S3200

Finished product width

1600mm

2400mm

3200mm

DPF

2~8 μm

2~8 μm

2~8 μm

Maximum Capacity
1.5 tons/24 hours
3.5 tons/24 hours
3.5 tons/24 hours
Product weight

20~. 100g/m2

20~. 100g/m2

20~. 100g/m2

Production speed

100m/min

100m/min

100m/min
<5> Equipment composition of melt blown non-woven fabric production line
Equipment composition of melt blown non-woven fabric production line
※ The following data is for reference only? The specific content shall be subject to the purchase contract
Serial Number
Device Name
number

1

Suction and feeding system
1 set

2

Screw extruder
1 set

3

melt filter
1 set

4

Static Mixer
1 set

5

Metering pump and transmission system
1 set

6

Centralized electrical cabinet control system
1 set

7

Spinning box and die head
1 set

8

spinneret plate
1 set

9

air heater
1 set

10

blowing machine
1 set

11

Suction fan
1 set

12

Mobile networking machine
1 set

13

Electrostatic electret system
1 set

14

winder
1 set

15

Vacuum heating furnace
1 set

16

Ultrasonic cleaning furnace
1 set

17

piping
1 set

18

Filter resistance and efficiency tester
1 set

19

Steel Platform
1 set

20

Electrical installation materials
1 set
Equipment advantages
1) A professional technical team;
2) The optimal precision die head;
3) Powerful control system;
MESSAGE
*Note: Please make sure to fill in the information accurately and maintain smooth communication. We will contact you as soon as possible