No data
Push-pull pickling unit of carbon steel
---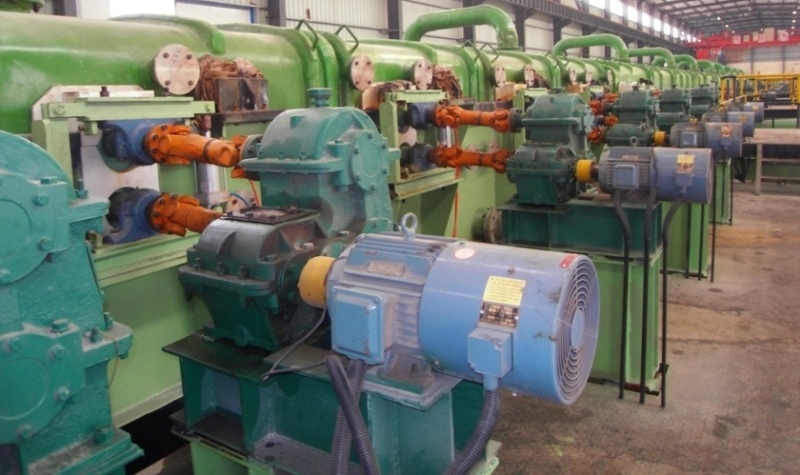 I. Key Technologies
1. Shallow trough turbulent pickling is used to improve the acid turbulence, thus shortening the pickling time.
2. According to the chemical composition of the pickling plate and the thickness of iron oxide, the speed of the unit and the temperature of the acid solution are adjusted to prevent under- and over-pickling.
3. Acid circulation tank is equipped with liquid level height detection and display, with high and low liquid level alarm, chain, temperature detection, temperature setting, temperature automatic control function, and waste acid discharge detection and display function.
5. The whole line of speed control motor adopts AC and DC digital control, PLC completes the speed, tension control and logic control of the unit.
6. The unit is equipped with a computerized monitoring system to monitor the entire production process of the production line.
7. Correcting system or alignment equipment can be used to ensure that the strip is aligned at any time and improve the working rate.
Second, main technical indicators
1.Material specification: 1.8-4.5mm, width: 550-1600mm
2. Material: low carbon steel, low alloy structural steel, non-oriented silicon steel
3. Unit speed: maximum 150m/min
4. Acid washing medium: hydrochloric acid (HCl)
5. Annual production: maximum 600,000 tons/year
Three, common equipment specifications: 850mm, 1250mm, 1450mm, 1600mm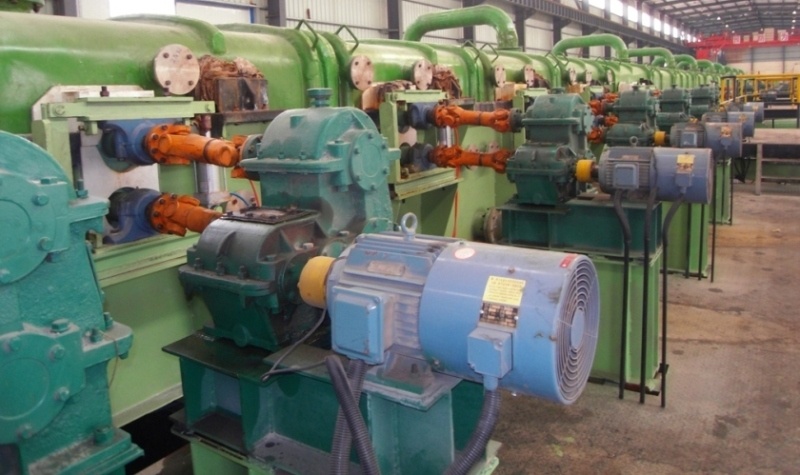 MESSAGE
*Note: Please make sure to fill in the information accurately and maintain smooth communication. We will contact you as soon as possible